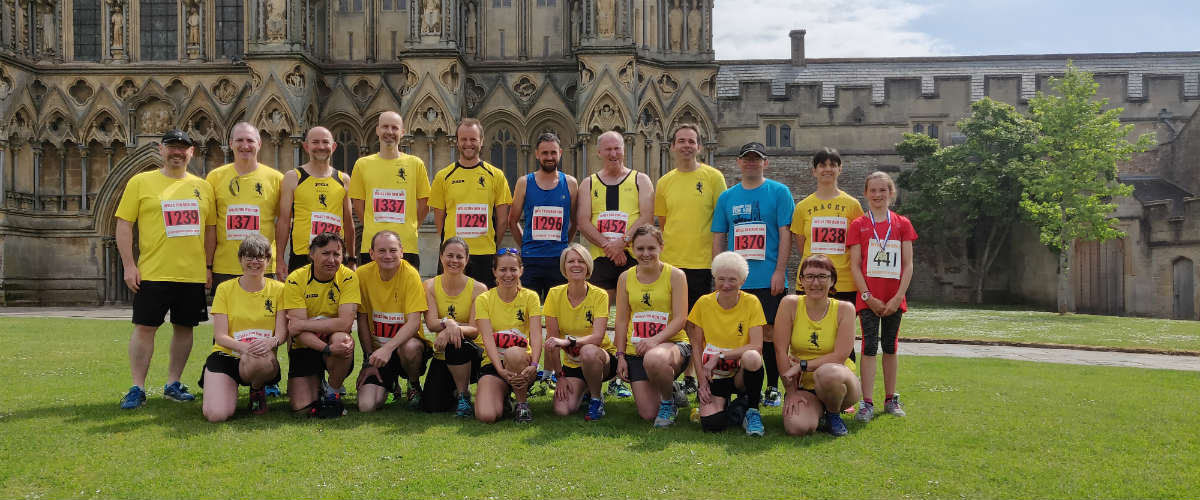 Our running club unfortunately does not have immediate access to a running track. Instead, our coach and leaders in running fitness organise speed sessions using locations such as Burnham on Sea promenade, or Church Lane, Brent Knoll. 
These sessions are designed to accommodate Athletes of all abilities, from outright beginners to elite. It is a common perception that "speed sessions" are only suitable for top athletes, this is far from true. Similarly, many see this type of training as "to hard, I cannot cope with pushing myself, I end up with injuries".
With careful appreciation of fitness levels, the session can be designed to enhance the overall preparation of all athletes. Speed training must be approached with care and should compliment the base training currently in place, particularly with beginners.
Track work has many variables, the following are a few examples: –
Sprints
Repetitions
Intervals
Pyramids / Ladders
Fast Reps
Simulation Session
Structured fartlek
Up the Clock
3-2-1
A Session would include a warm up, followed by the main element followed by a warm down, lasting approximately one hour.
Any one of these sessions can be organised, primarily on our Tuesday club evening, but can also be arranged on another evening during the week. If you would like to have some speed training, free to place a post on the Burnham Harriers Facebook page. 
If you have doubts about joining the club, why not come along to our club evening. Our club run is on Tuesday evening. Each group runs at a different pace, accommodating runners of all abilities. We meet at the Bay Centre from 6pm, with each group setting off at different times. Please keep an eye on our Harriers Facebook page as club runs are published weekly and some groups set off from alternative locations.